Hey my fellow beauty and style lovers!  How are you, and how was your week?  I had a HUGE week and I am ready to relax.
One of my favorite ways to lose myself and unloop my thoughts is by playing with beauty products and make up.  Sometimes it is the smaller things in life!
Have you tried the coloring or dot to dot books?  I like those too, but something about pampering and playing with products works for me.  It is the sensory experience I think, and the creative escape.
It was a casual Saturday spent with the family.  In the morning we were at Trident Tech for our Quest competitions.  Both Vince and I had students competing and they were so excited.  After an exciting morning we had lunch at Doty Park and headed home for nap and quiet time.
I am wearing a cream colored dress with lace accents (Similar here, here and here.)  A monogram gold necklace and pearls finish the look with a navy ruffled cardigan for coverage and warmth.
This look is easy, comfortable and stylish. For my make up I've been loving the peach, coral, copper, and rose gold. I used milk make up stick in Perk Coral (Here).  I have been loving it lately on my lids, cheeks and even my lips.
It is an easy one step way to add some color before stepping out of the house.  My Smashbox Shadow pallet (here) and pictured below has a nice variety of peaches, corals, and tans to get the look.
It is not the drastic peaches and oranges that I also like Urban Decay Heat for instance), but it is perfect to achieve enough of what is current without the risk of looking too trendy or worse like you are trying to hard.
Oh Age…why do you mess with me!?!  I remember the days when glitter, pink hair, and gem eyebrows, a star in the corner of my eye were EVERYTHING.
THEN
NOW
Still fabulous Gwen!
Below is a another Heat option without the full range, but with enough to keep your look current.
Did you make any beauty investments?  I ordered some hair stuff called R+Co Mannequin and it is the perfect consistency.  It is matte but doesn't frazzle and holds the r oots of my hair in line with the rest (rather than baby or broken hairs going straight up or curling in the humidity.)  Vince also uses it on his part, and everyone knows he has "Million Dollar Hair!"  Here is a trial size, or click below for full size if you are interested.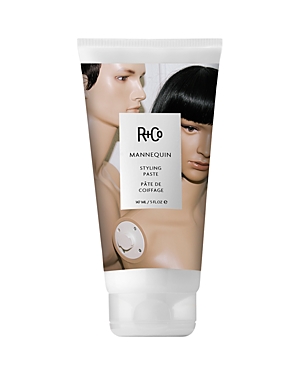 We knew that judges would be visiting Alston Middle School this week because our school is a finalist for the Palmetto's Finest Award.  Alston's teachers, administrators, community members and students and extended family members have been making meaningful improvements and establishing programs to grow our school family. The school was founded in 1910 as one of the first African American Schools in The Dorchester 2 School district.  In 1956 it moved to Bryan St. (AKA my second home!) It is important to me that I believe and understand the vision and mission where I work, and our local history adds depth to my understanding.
Because we knew they would be coming but not exactly when, we were all a bit on edge.  They FINALLY (It seemed as if the wait was taking decades) had their visit on Thursday.
Everyone from our Cafe, Cleaning Crew, Secretary, I imagine even parent volunteers were exhausted from giving 120% each day but when the judges arrived (First thing in the morning) we hit our second wind and it was game on!  There was a buzz of excitement and even some of my most negative Nellies suddenly had a little extra pep in their step, were making better eye contact and showing care and attentiveness during class. You could sense something extra special in the air, and it wasn't the usual body sprays and other odors that tend to diffuse into the air of a Middle School.
One of my students comes in my homeroom/first block period class each day sharing how "Everyone knows Alston is whack." This has happened almost each morning for months as we have progressed to the next phase of the Palmetto's Finest contest.  It is likely he will never admit to me that he is proud to be an Alston Tiger, but I witnessed it on Thursday.  To see his (and other children) beaming with Alston pride made me feel wonderful and inspired.  I want to win, but I feel satisfied that we all did our best to showcase our school….BUT I am tired!
After school on Thursday I picked up Enzo and Elsa and met Vince at Alston for a Baseball and Softball game.  I wanted to cheer on some students, and thought it would be fun to make it a family event.  We didn't make it the whole game and so after the kids ate their Happy Meals and started to peter out, I headed home for our night time routine.  Vince stayed with the other administrators to supervise the games.  A huge weight had been lifted off of my shoulders!  Palmettos Finest had come, Advanced Ed (Our State Department Evaluation Team) had visited classrooms the week before and it was Friday Eve.
When Vince came home we spent some time together before he jumped in the shower and I opened my laptop for a last check of my email before winding down for the night.  It was about 9:30 or so, and guess what?  The District Offices sent me an email at 4:30 asking me to interview the next morning for a position at 8:30 AM.  Wow!  What a week!  I will save that story for another post…soon!
I am so thrilled for the weekend.  I hope you have had an amazing week.  Here is what Vince and I did last night…Nothing like a good old Friday Beauty night at the Joy Spa!
Sending love to you and yours from Sunny Summerville SC,
EJ
Shop Similar Looks