Spending more time with family this year has been amazing.  We are looking forward to the Winter Break and I will be sure to carve out time to post!  In the meantime I have posted about these leggings and because they are so comfortable I have been living in them.  I paired them with a Velvet Blazer Wrap and enjoyed a festive evening with family during a visit in Greenville.
For my makeup I am wearing a red lip that I adore (Revlon Love that Red), some highlighting on my cheeks and lids (L'Oreal Lumi Illuminator in Ice and Becca first light Primer), Dr. Jart+ Tiger Grass Color Correcting Treatment and Dr. Jart+ Waterfuse BB.  I use the Dr.Jart+ everyday and LOVE LOVE LOVE them.  Around my eyes is especially red sometimes and this cream is wonderful to help with that. I added some black liquid eyeliner and Mascara, over what is left of my eye lash extensions and I was ready for a great time.
Get the Look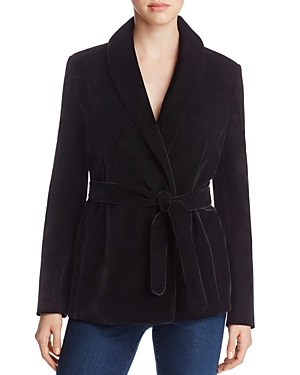 I am still loving the luxurious feel and look of classic velvet.  Some of my favorite colors are emerald green, gold, royal navy, russet, oxblood and magenta.  Below are a few of my favorite looks that embrace a rich color pallet and velvet to try this season.
Velvet Blazers and Wraps
Here.  Also comes in Olive, Wine and Black.
This
one is different!  I like it.
Here.  Also comes in Khaki.
Both pictures above can be found Here.
Looking for more Drama?  Try this one pictured above.
Dresses for Different Occasions
Makeup
AND Just in Case you need to coordinate here are some adorable, stylish and matching but not too matchy items for the family.
Men
Here.
I am not sure I could convince to wear
this
(Color) but I think it is cool, and it does come in Navy, Vibrant Blue, Wine, Tan and Black.
Baby Girl
Enjoy this time…soon she will be very certain that she does NOT want to wear anything that you pick for her. I especially am obsessed with baby turbans.
Here.
Little Girl
 Older Girl
 Girls Velvet Gloves with Bow
here
.
Baby Boy
Big Boy
I will write more soon.
Sending Love to You and Yours from sunny (But cold!) Summerville SC,
EJ