Happy Friday!  Here is what I am wearing for a night out with Vince.
Now that Fall is officially here (Thought it was 90 degrees in Summerville today!)  I am ready to go out and savor the cool breeze, delight in the scent of burning leaves, and eat something rich and delicious.
This look is perfect for a cool Fall day, or in my case a casual night out.
This bodysuit offers some nice texture and a vibrant magenta to contrast  against black jeans.  These gray suede thigh high boots pull it together and add a little something extra stylish to a low key look.
Inspiration… So Beautiful!!!
Makeup
The Glossy-Smokey Eye
My Makeup Inspiration
Velvet BodySuit(s)
Below is the one I am wearing.
Here.
Here.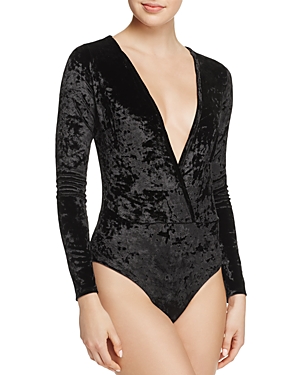 Here.
Here.
Here.
 Here.
Here
Here
Black Jeans
I have previously posted these jeans here.  I love them and wear them all of the time, I also have a pair in white.
Here.
here
here.
here.
Gray Thigh High Boots
These are the ones I am wearing.
Women's Stuart Weitzman Hiline Over The Knee Boot
here.
Eyes
I have a smokey purple eye, and a vampy lip to celebrate the season.  Below is the makeup I applied (With a heavy hand!)

I am wearing in Blackest Black
Hair
I posted about the way I styled my hair previously here.
Extras…Just in Case!
Perhaps you need to match your family to shoot some photos…
Here.
Here.
Here's to a deliciously vibrant, decadent and luxurious Fall!
Sending love to you and yours from sunny Summerville SC,
EJ
.