Vince and I have been binging …  again!
Twin Peaks was my sister (Emily's) show, and if you are a younger sister than it is likely that you too know that if your older sister thought something was cool when you were around ten, then it was the cooooolest!
Em was a teen when I was about to be one, and she was somewhat obsessed with this show.
She even had Laura Palmer's secret diary, of which I snuck and read the particularly naughty portions.  Some things haven't changed, every now and then I see a particular Young Adult books being passed around at school, only to learn that there are some particularly provocative passages in that section.  *Note to parents of pre-teens (and me in the future) even though they say YA some of those books are beyond scandalous!  (If you care about that sort of thing…I am undecided about how I feel about it quite yet for my own.)
After seeing the movie  (that came out after the show ended) Em slept in my room because she was too scared to sleep in her bedroom by herself.  YES!  She actually wanted to hang out with me (sort of!)
I remember staying up late, and for some reason I think it was shown on Saturday nights (Long before the before DVR when we used to watch shows live.)  I think it was on before Saturday Night Live or maybe I am combining two memories of trying to stay up late to watch a show that Emily liked.
Watching Twin Peaks with Emily was particularly rewarding because I could A.) "Hang Out" with her B.) Be a cool "older Kid" and show her that I also "Get it" (Even though Twin Peaks was way too scary and confusing for me to really understand… I am still struggling to understand the minds of David Lynch and Mark Frost (But I am definitely up for that challenge) C.) See amazing hair, makeup, sex, drugs, music and D.) see the other older cool girls (With more depth than most characters on TV, especially for female characters!)
Laura (homecoming queen/prostitute/dead girl)
Audrey (Rich Bad Ass…though seemingly slow in some of the early episodes)
Donna (Envious Best Friend/Good Girl with a longing to be a little naughty (like Laura) but with the mindfulness and parents that taught her to know better)
and my personal favorite Shelly.
A Girl's Girl trying to find her way waiting tables at the diner in a little town. She also happens to be married to an abusive husband and is having an affair with one of Laura's boyfriends.
Now that I have been binging I have more of a respect for the multi faceted characters of the show including Josie (Delicate Sex Kitten/ Former Asassin), Norma (Sweetheart/Adulterer), Katherine (Powerful, married and maniacle woman of a certain age enjoying a very active sex life!)…
AND then there is Denise…Guys, it's David Duchovny in Drag…Need I say more???!!!
AND there are so many more memorable characters, the Log lady, Sarah Palmer, Hawk, Sweet Andy and Hank…
…my hunka hunka bad boy highschool football quarter back…Bobby.  (Sure he is a cheeseball, but I think it is that perfect 90's hair that I just can't get enough of!)
My sister (Way cooler and always smarter and a bit more introverted than yours truly) had a thing for Coop and James.  Watching it now, I personally think James is terrible…too cheesey and trying to be edgy with all of that teen angst.  Now, Bobby on the other hand, he actually has the edge.
One hunk that we can agree on (and I can see why anyone would have some kind of a thing for) is Agent Dale Cooper.  He is just so endearing…something about his expressions of emotions and childlike joy from the simple things such as "a damn fine cup of coffee" makes me smile.
Right now we have made it to "The Return" which is the new season on Showtime, and at first I was not quite sure.  I stuck it out (having faith that somehow it would come together) and I am glad that I did because once we made it through the weirdest sh*&t I may have ever seen in my life, I now am forming theories and falling in love all over again with Twin Peaks.
Lessons to be Learned…Season 3.
 I need to watch the King and I.
Marlon Brando is still cool.
The original Harry Truman is not on the show.  He passed at the offer and prefers to spend his time chilling in Hawaii.  Although I am sad about that because he is sexy and fantastic, I think that is pretty awesome.
About Youth… Twin Peaks recognizes the beauty (not the innocence that we generally connect to youth) and the excitement, passion and enthusiasm for this season of life on the verge of adulthood, while at the same time recognizing the pain that is rarely noted.
About the passing of time/Old Age… In season three there is definitely something being said about age and time…I am not sure exactly what yet, but there is a respect and thoughtfulness, perhaps even some sort of an advantage. It is refreshing to see people not all botoxed out.  I thought that also while watching the earlier seasons, they look normal. 
Shelly  Johnson (Mädchen Amick) is still a total babe. I just had a birthday, and seeing gorgeous older women makes me happy! ***Don't read #7 (my current theory) if you are not about a fourth of the way through The Return!***
Bad Coop has figured out a way to manufacture a fake Coop so that when it was time for him to go back to whatever the place behind the red curtain is that the good Coop would switch with the manufactured one (named Dougie…who by the way has somehow married Naomi Whatt's although he looks like a used car salesman and sleeps with hookers???) … Bad Coops plan has seemed to work and now bad Coop contacted the agents that we know and love because "He is Back…but they can tell something is not as it seems.  Now that good Coop and Bad Coop (Dopplegangers) are both on this side of the red curtain, one of them must die.  (So it seems likely that Bad Coop is trying to kill good Coop. Also, Good Coop (Douggie's) house has a red door which helps him to identify it because he has been in some sort of a vegitative state in an alternate world for the last 25 years and can't really function yet.
The one armed man is helping him Good Coop "Not to die" somehow from behing the curtain which blows the whole "they are all dead or in purgatory theory" that has come in and out of my mind.
My current theory (and hope) is that bad Coop has enough wits about him just to kill himself, and also to kill BOB who is still inside of him…but if Bad Coop kills himself does he get to go to the light or will he be stuck back behind the curtain?
Both Coops have an understanding of people's most private pasts and thoughts and can use those to help heal, or manipulate.
There is still a discusting darkness to our human nature and lack of empathy.
Tom Sizemore (I have been routing for his healthy return to acting for a while!) and Jim Belushi are just a few of the new cast members on season 3.  Even David Duchovny revisited his Character Denise (YES!! In drag) likely a brief stint as a throw back for fans, which I LOVED.  He is now the director of the FBI.  A transgender is the director of the FBI.  They have done it again!  At 71 and 63 David Lynch and Mark Frost are ahead of their time.  Again, makes me less scared to grow old. Thanks!
Diane is real!  I thought she was just the name of Coop's audio diary…It is getting sooooo goooood!
The music on the show is still magical.  It takes me back to sitting on the floor (trying my best not to fall asleep) so that I could spend time with my sister, who to me was (and will always be even more of a babe, badass and cool girl than any of the characters on the show.)
Here is what I don't really get…
What is The brain/Head on the weird tree thing that makes the sound of electricity that seems to tie with the sound of murder and scariness? Alien?

 Why are we in NY and Vegas…I like Twin Peaks.  I want the kitschy-ness.

Where is Laura?
I had to get that off of my mind…and now here are just some of my favorite beauty and style moments from Twin Peaks (so Far)!  (These are looks I want…not so much noteable/ amazing looks like that of Agent Denise.)
Beauty and Style Moments
Shelly's outfit when getting kissed by Agent Gordon Cole.
3. Audrey dancing like a naughty school girl at the diner.
3.  Audrey, about to lose her virginity on a private Jett to Billy Zaine.
4. Josie with slicked back hair wearing red (either a dress or lip or both)
5.  Laura's yearbook/Homecoming Queen Pic.  Curling Iron tendrils…check.  Tiara…check….Sweetheart Neckline….check …Sweet freshfaced smile hiding a secret…Check.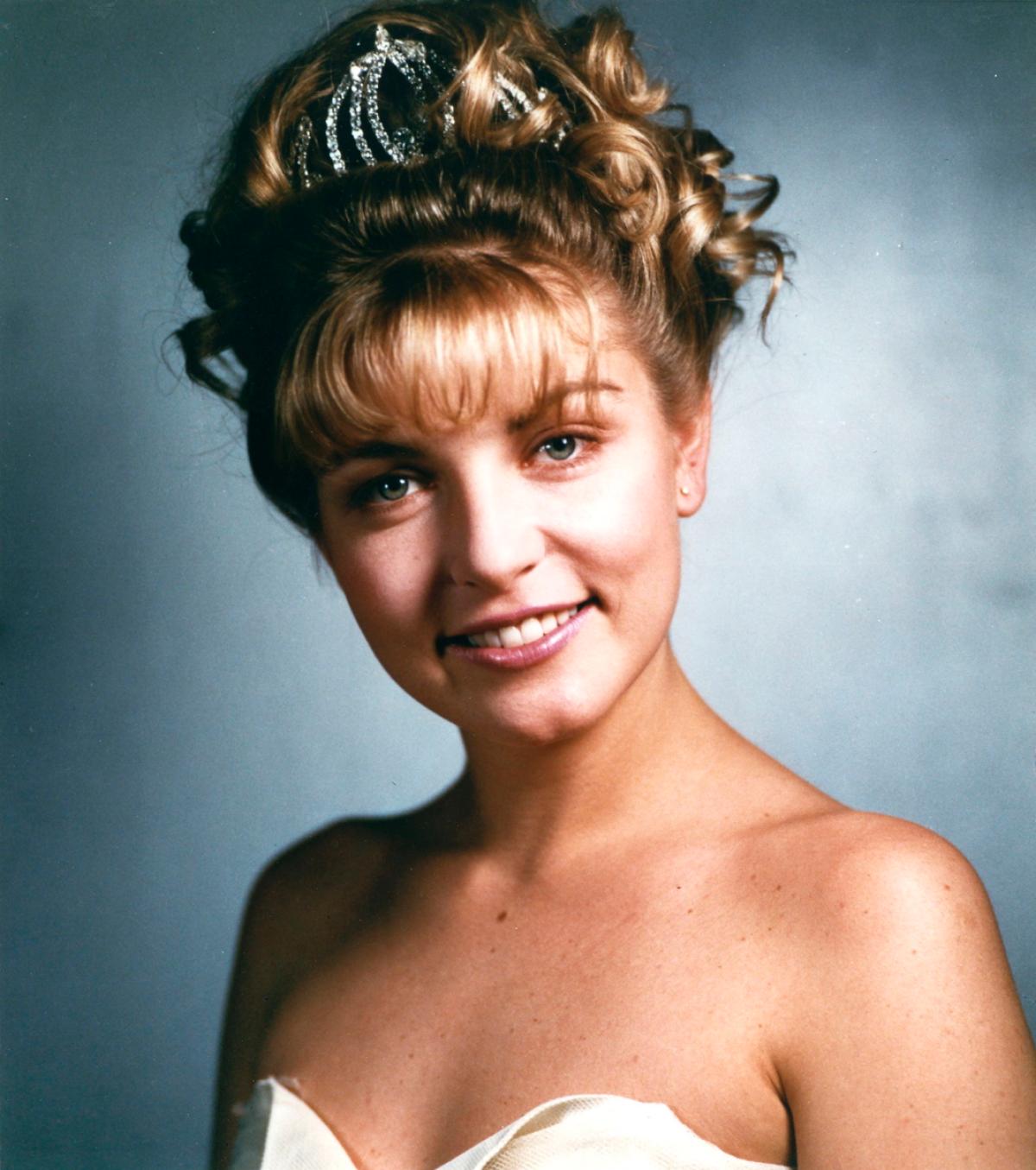 6.  The Miss Twin Peaks Pageant
7. Nadine's return to HS
8. The Diner Uniform…complete with a little hat/headband.  (Unsure of how I might pull this one off…but I have some ideas.)
9. Shelly and Norma after a day of beauty (Complete with Bouffants)
10.  The One Eyed Jack's Girls.  I LOVE how costumed and covered they were…in a brothel.  Already in season three I have seen way more skin (Is this a sign of the times, or because they can now that it is on showtime?)
Other Honorable Style/ Beauty Mentions 
Girl's Night Out (After these three get portions of a Poem given from Cooper to Caroline, scribed by Leo, from Winham Earl.)
2. Dr. Jacoby's Glasses
3. The Green Jacket …(and Coops usual attire after he snapped back from being investigated and wearing flannel shirts.)  So…the little guy in the dreams wore a red jacket…is that somehow related to this Green one…but he isn't coops Doppleganger…Hmmm???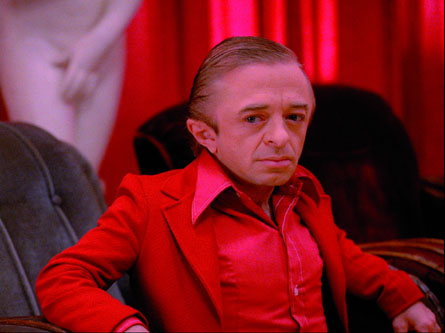 4. Catherin when she came back from an attempted murder/faking her own death as this Asian business man.
5. The many faces of Windhan Earl. I wonder if he will make an appearance…or if he already has???
AND if interior design is your thing…Maybe you want to try this whole red curtain/ zig-zag floor/ statue combo… (Though I would advise against it!)
If the Roling Stone cover below doesn't make you long for a nude colored tank/ bodysuit, a bold brow, big voluminous Cindy Crawford Hair, a brown lip and jeans, then you are missing out.
Are you watching?  Did you used to watch? What do you think?  What shows or songs open the floodgates to a special time in your life?    
I hope you have an amazing weekend!
Sending love to you and yours from sunny Summerville SC,
EJ