We had an absolute blast and couldn't be happier for Mr. and Mrs. Patrick Pye!
Blue skies on our way to the wedding.  I think I see the Ravenel Bridge reflecting off of my sunglasses.  I love Charleston!
The Wedding was beautiful, and somehow managed to be both sophisticated and very natural.  Everything from the fans provided during the ceremony (It was 94 on Friday!) to the high glass vases filled with oysters and palm foliage was stunning.  It was understated and elegant, and a perfect representation of Tammy and Patrick.
The Pye Wedding 
Vincent singing the Guest Book, a book about SC History.  LOVE this!
The Bride (Mrs. Tammy Pye) looked gorgeous in an off the shoulder gown, with just enough sparkle and a hallowed out back. Her hair managed to stay in place despite the humidity, breeze, and dancing well into the night!
The Bouquets were spectacular!  
Mr. Patrick Pye looked handsome wearing a tuxedo with a white jacket and an unusual tie made from an oyster by a local artisan.
Bow Tie made by a local artist.  Such a special and unique touch!
Make-Up
I had to try a combination of this whole strobing/unicorn/fairy/iridescent/mermaid/highlighter.all.over. makeup trend that I am seeing everywhere.  
When it comes to a trend, I like to explore the drug-store to see what I like, and then go from there.  I found some great products for a reasonable price, and I don't feel (too) ridiculous for spending money on blue, pink, yellow and purple pigment that is not going to be part of my daily routine.  (Unless I turn into a unicorn or mermaid, and then I am all-in!)
Here are more pictures that convey this "Look" with a little more pizzaz.

So…you get the idea.  This is so much fun, but has to be toned down!
Guerlain Meteorites…The Original?
Then
Do you remember (or use) Guerlain Metoerites?
 These "new" highlighters are a lot like that.  I used to steal my Mom's to highlight (I remember that multi colored brush in the ad top right, and also a round buff that fit two small fingers and allowed me to dust enough iridescent powder on my face to compete with any of todays strobing trend setters!) I also used those little pearl balls for eyeshadow.  It had a lovely scent, I wonder if the new versions still have that scent?  I have tried the physicians formula versions (years ago), but found that they were very muted and had little pigment.
It is amazing these multi colored highlighters don't look bazar when mixed all together,  but somehow it works!  Everything old is new again…and again.

Guerlain Meteorites Now

…and Some Newer Options…
Here are *

some

* of the 

Illuminating

/

Strobing

/

Rainbow

products I have been dying to try… to achieve this look.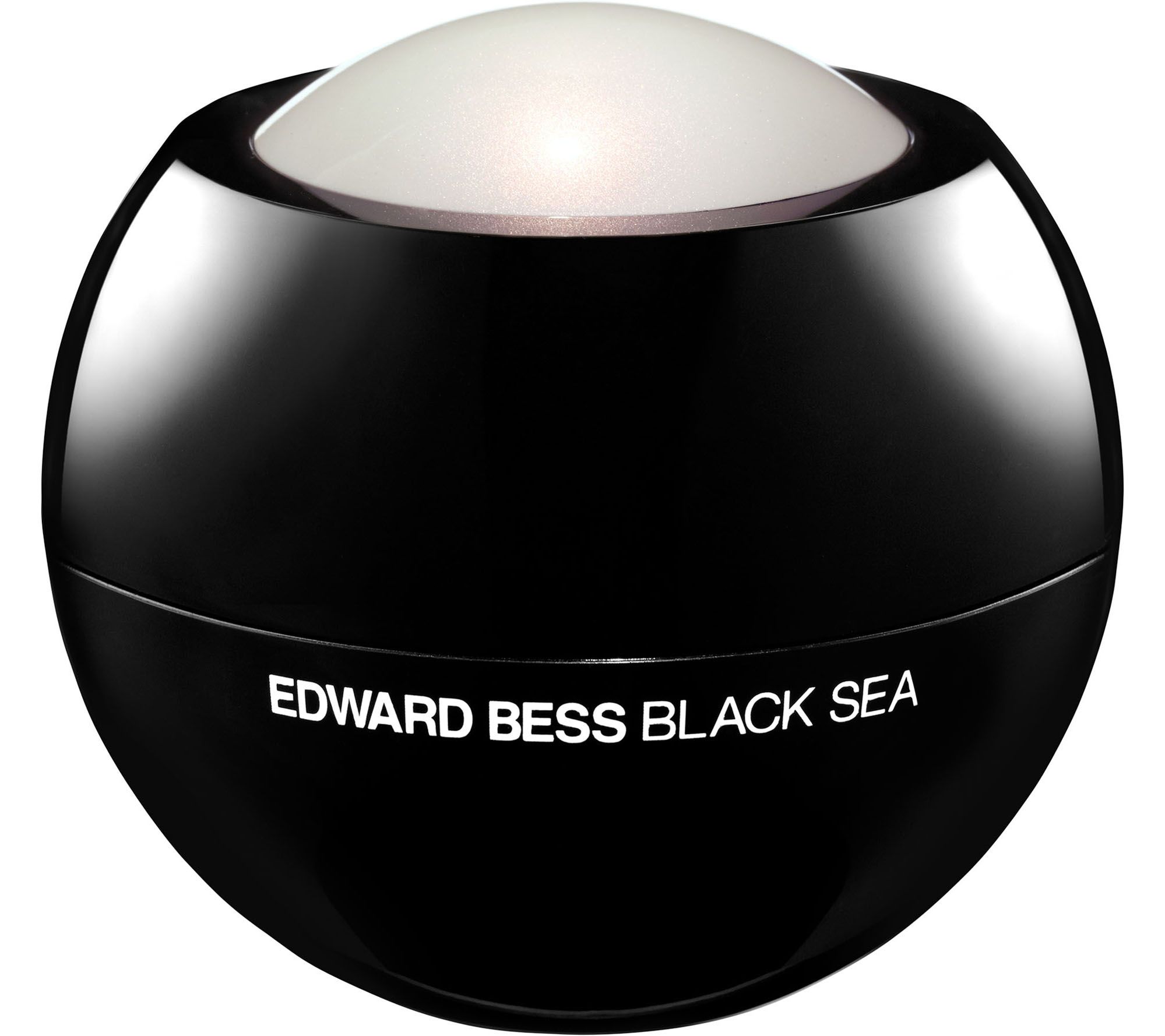 Be sure not to go overboard with this one if you are over the age of 15. I figured why not try this look out for a special occasion! (and what could be more special than a Wedding!?)
Here is what I picked up while grabbing some Milk and a pack of Pull-Ups.  
Loreal True Match Lumi is similar to:
Tarte Make Believe in Yourself,  Spellbound Glow
Rainbow Highlighter.  (Left)
Anastasia Aurora Glow Kit (right)
Kat Von D Alchemist Holographic Pallet. (below)

The Loreal is very frosted, which is the one I chose called "Ice."  It also comes in Golden and Rose.  I brought it in my clutch to touch up as the night progressed, and found it to be very flattering.  It is definitely a look that is not for everyone or every day.  You can see it on my cheeks, nose, and forehead in the pic below.
Covergir
l Vita
list Healthy Elixir Foundation 
I love a good foundation and have been eyeballing some of the serum foundations that are out right now. I tried the Perricone no foundation foundation and ended up giving it to a friend as it was too dark on me.  Bobby Brown Serum Foundation left me underwhelmed.  I want La Prairie Skin Caviar Concealer Foundation…but can't bring myself to hit the click button and it remains in my online shopping cart.  In the meantime  I thought I would give this one a try. The color I ended up with (710) was a little darker and orange-er than I prefer, and so I would caution to go a shade lighter than you think you might need to go.  It has a nice velvet finish and dries well to create medium coverage.  It held up well in the humidity, but I can't say for me it is a must.  It was ok.
Dior 5 Couleurs Polka Dot eye shadows palette in Bain De Mer. (Below)
I used the Maybeline Fairy Dust on my eyes as a shadow (as well as on the rest of my face, and it turned out like this on my eyes…
Hard Candy Illuminating Mix-in Medium is similar to…
Makeup Forever Starlit Liquid.  The  MUFE comes in several colors (See image below).  
 Urban Decay Liquid Aura Illuminating Medium. (left)
I appreciated the dropper and it has a nice texture that blends well.
I have been interested in trying various make up drops (Bronzing/mattefying/illuminating etc) and opted to try this one out.
I wouldn't drip it into any of my foundations (Obviously in case it was a dud) but mixed it with the Elixir foundation and blended it in my palm.
This brand "Hard Candy" also had another product that looked promising.  It is a coconut water cooling stick (below). I will have to grab it next time for cooling off during the summer.
True Match Lumi Glow Prime and Highlight Illuminator similar to…
YSL Top Secrets CC Creme in Rose.  (Also comes in Lavender and Apricot)

Trish McEvoy Instant Eye Lift.  I have used this and it is
the only pink based illuminator that worked for me (I mix it with me IT cosmetics under eye concealor)  I am out, and have been looking for a substitute.  I tried an IT cosmetics pink highlighting pencil (Fat one) and It looked very artificial.
I found that this lumi Loreal base also mixed well with th IT, and dried down to create a nice slightly iridescent finish with a brightening effect.  It sort of makes the IT less thick/mask-like in a good way.  I chose to get the "Rose" color, as opposed to more "Ice" or "Golden."  I like it and will use it regularly.
Nails
Essie Parisian Sweets Collection in s'il vous play
Very Gem and the Holograms!  A perfect mix of rose gold and pink.  Love it!
Yellow Dress
I love yellow, as it is unexpected and fun for s summer wedding!

This dress is mine (and old), and so here are a few alternatives that I think are also fabulous!
The back of this option (above) is stunning!  I would consider taking the chachi off the waist in the front. (Right)
It is similar to mine where it is drawn in at the waist helps to create (or accentuate) an hourglass shape.
Here (above) is another yellow dress that is simple and elegant.  I appreciate the detail in the back which makes it a little different than most simple slip dresses.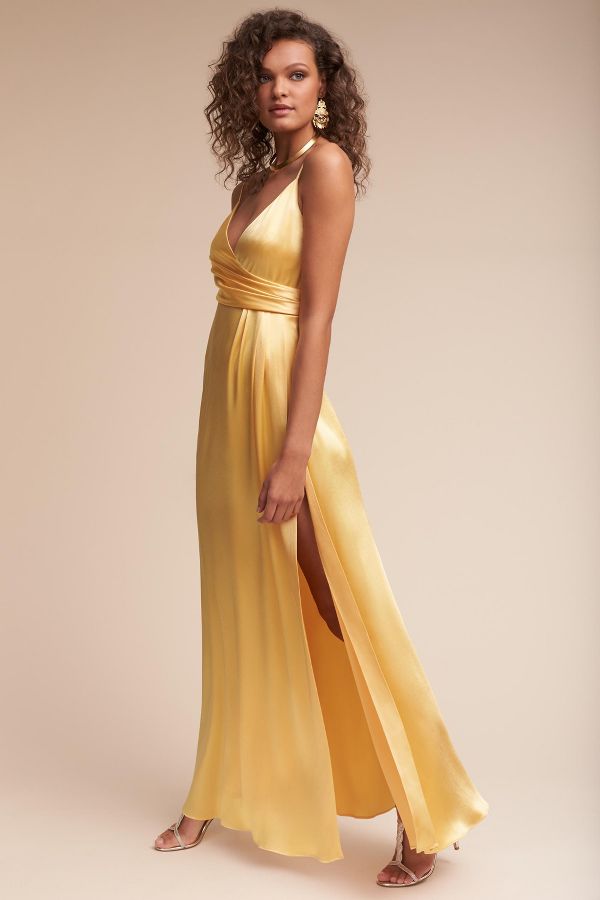 Here (above) is one more option with beautiful draping detail at the waist and a slit to keep things interesting.
Cheers to the Newlyweds!
Sending Love

to you and

yours from sunny

Summerville SC,
EJ