Priscilla in Pink
Inspiration
 I love the picture above because that is a look I have seen from Vince on occasion!
Love this last one.  Simply GORGEOUS.
The Dress
I am loving this vibrant pink dress.  This dress is amazing!  I love the high neck and color.  It is not a coral but not exactly a pink. (It is the color of the enamel top of a perfume bottle of Paris, and you know I have a sentimental attachment to that particular shade of pink!)
I think you need to be a bit careful not to make this dress look too costume-ish, but with the right accessories it works.  I Love it!
Here is the same dress in a short version. (Also comes in blue, on right.)
Shoes
My shoes are strappy silver sandles.  Here is a similar pair, and here is another that would look fantastic.
Here (right in Silver) is a cute pair of Kitten Heal Mary Janes that come in a variety of colors including lavender and rose-pink.
Here is a pair of nubuck double buckle Mary Janes (above left) if you are going all-in on that 60/70's vibe that you know I adore!
Lips are NYX, Mascara Dior Show, Mally Poreless FD
I go back and forth on loving dewy skin…adding oil under and over various types of foundations, BB's and CC's.  After a day or two I end up wondering if my skin is a little too "glow-y."  As if I have been detoxing in a sweat lodge for instance.  This is especially true when the South Carolina summer heat and humidity take hold.
Sometimes when I mattify I notice some build up in my fine lines,  uneven looking texture and tone and gracious me…not flakes!  And so it goes, on and on and back and forth I go with this debate (all in my mind)!
Right now I think that the super glow might be best saved for the winter months (though it is not usually frigid here for long).  Those cool Fall and Winter months when the skin takes a beating with heaters in homes and vehicles is when luminous dewy skin is rare and illusive and therefore amazing.
Right now, in Mid June I am satisfied with what I consider the best of both finishes by using a mattifyer over a good luminous bronzer to achieve some glow but not a drench.
My current bronzer/blush is Laura Gellar Highlighter in Como/Portofino.  I am obsessed with it!  I have used it on everyone from my friend Becca (Who can achieve a gorgeous tan) to my very fair-skinned mother Nancy.
I am looking for a replacement, and hope that it will someday come "Back from the vault." I am unable to find it, other than on Ebay, which is really just putting off the inevitable, because eventually they will all be expired.  The Laura Gellar is not too glittery, muddy, pink, orange or anything else.  I prefer it over the Bobbie Brown bricks (And I have used, and passed along many!)                                                                                                                                                                                                       The mattifyer I like for over my makeup (Face Finishing, and an occassional retouch) is Mally Poreless Face Defender.  It comes with a large sponge.  The sponge doesn't make sense to me because it won't close with it in the compact, and so I replace mine every now and then with a regular round makeup sponge.  The Mally has no color and so I would imagine it can be used universally by most skin tones.
I prefer Mally Poreless Face defender over the HD powders I have (though my favorite is Makeup Forever).  I find those finely milled white powders sometimes have an oranging effect on the other makeup (and/or lotions or primers) I wear.  I have not found that with the Mally.
I turn to Tatcha blotting Papers, and feel they are the best for $12 a pack.  The actual sheets are a bit larger of a square than others I have used, and they don't remove my makeup.  (Clean and Clear is a second place for blotting sheets).
TATCHA is a brand that I enjoy exploring, and was founded by a GORGEOUS and SMART woman named Victoria Tsai.  When I first saw these products (Including several presentations on QVC) I wasn't sure if these products were a bit too much of a geisha inspired gimmick, and if she was a beautiful Asian model hired as "The Face" of the company.   In addition to being absolutely breathtaking Victoria Tsai is a Harvard Graduate and founder of TATCHA.  Love her!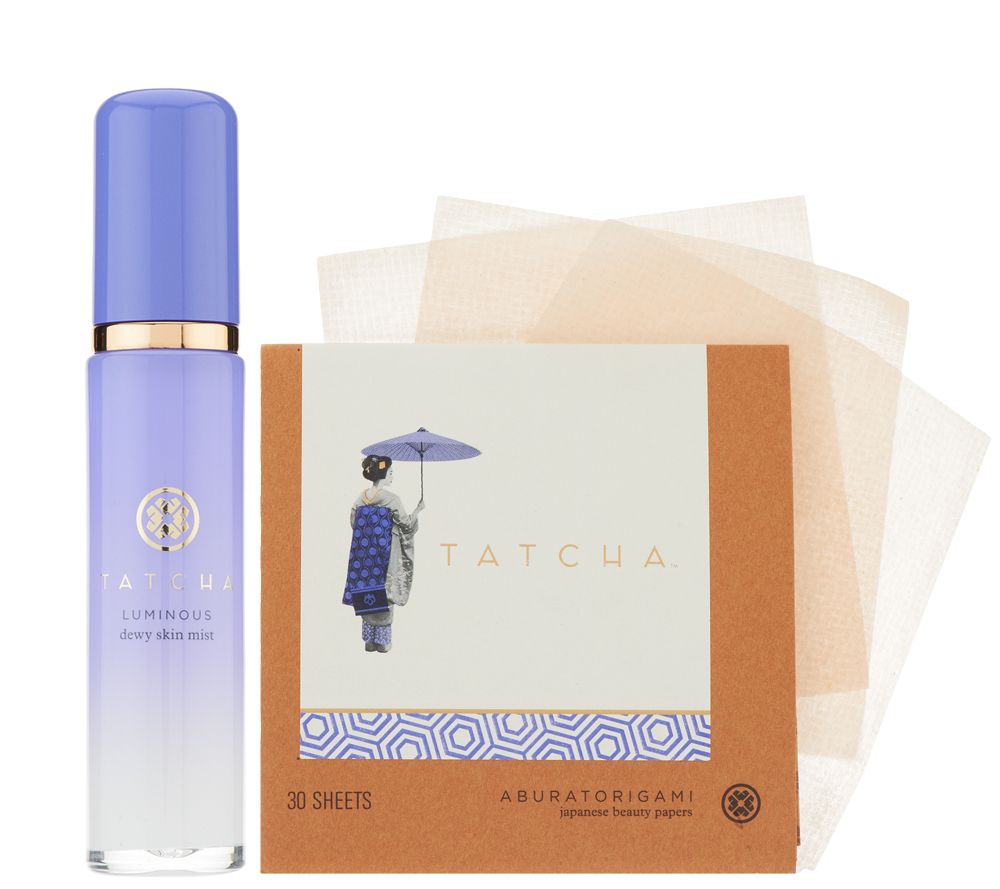 TATCHA (or QVC) must understand my Dewy Skin dilemma, as they have a set that contains both the blotting sheets I love and a Dewey Skin Mist.  You can get that here, though I am not completely sold on the dewy skin mist.  I must say, I did not send it to my sister and have almost used the entire beautiful purple glass bottle, which is rare.
Lips are NYX "Turnt Up" in Beam.  This set is usually 12 but was on sale here (NYX website for $6.)  Or if you are interested in singles you can get them at ULTA or here and see all of the colors ($6 each)!
Earrings
These pink ombre triangle statement Earrings would work well, as would these pink ombre beaded balls.
These are unique and beautiful snake earrings.  (right) 
These are handmade spoon earrings that are very interesting to me. I love the color of the patina. (left)
A simple (or colorful cluster) earring would work, as would chandeliers, or classic pearls.
Bed and Breakfast Backdrops
Both of these delightful Bed and Breakfasts in Summerville are appealing to the traveler that seeks to experience the best of our charming and quaint village of Summerville.
The Flowertown Bed and Breakfast (and Gardens) is an alluring Victorian built in 1889, and is located at 710 South Main St.
Flowertown
http://www.flowertownbandb.com/
The Pink Dolphin 
The historic and unique Pink Dolphin Bed and Breakfast was built around 1881 and is located at 301 E Richardson Avenue.
http://www.thepinkdolphin.com/
Thank you for sharing these moments with me!  Please be sure to friend me on Facebook (Erica Joy) and share!
Sending Love to you and yours from sunny Summerville SC,
EJ